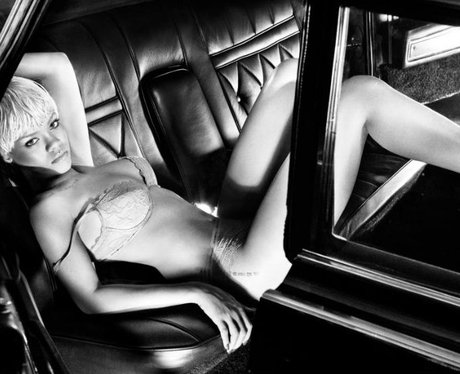 I never believed anything like this could ever happen to me, but I'm here to tell you that everything here in happened just as it occurred one year ago. Just to set the stage and give you a little back ground, I'm a happily married woman for eight years now, with two beautiful children and a husband who loves me!!! We aren't rich or anything, but my husband is a very successful corporate lawyer, so we're not hurting any, and by most standards we'd be considered upper middle class! At the time of the "incident", we had been married for seven years and both of us, my husband Pete and me, my name's Kaye, had been totally faithful to each other! The honeymoon had definitely worn off, but our sex life was pretty good, and neither of us, well me for sure at least, never even thought about greener grass on the other side of the fence! Oh sure, if I saw an attractive man I might think what he might be like, ya know, in the sack, but never more than a fleeting fantasy! We were just a couple of thirty something people who had a comfortable life together and who basically were just cruising along!!! And that, dear readers, is how this story begins!!!
Living in a big city, and coupled with the fact that Pete's law firm does work for a lot of the large corporations based here, we get a lot of invitations to functions connected with Pete's work! A lot of them are boring as heck, but usually you get a pretty good dinner out of it, and sometimes even the speaker is interesting!!! Well, about one year ago, we were attending a fund raiser for the local chapter for abandoned children! This particular event was a little different from most, in that there was assigned seating, and husbands and wives were split up and placed at different tables!!! Since I didn't know very many of the people attending this fund raiser, I immediately wished that I had stayed home, since I didn't have Pete to keep me company! The last thing he did before we split up, was kiss me on the cheek and wish me luck, and then he was off on his own looking for his table!!! I walked around the ball room until I found table twenty three, and sure enough, there was a place setting with my name on a little card in the middle of my dinner plate! As I was about to sit down, a voice from slightly behind me said, "Well, at least I get to sit next to a pretty lady, that makes it all worth while!!!" I turned to see who my unknown admirer was, and to my shock, it was someone that I knew, well not personally mind you, but I had seen him on television a hundred times, and I felt like I knew him!!! "Hi," he said with a dazzling smile, "I'm Jamere Jenkins, but everyone calls me JJ!!!" I must have looked like an idiot, because my mouth was probably hanging wide open, but I managed to introduce myself and then sit down!!! He took his place next to me and said, "I'm representing the team here to night, management wanted a big name, so they asked me, and from the looks of things I'm glad I came!!!" "I must have turned six shades of red, but when the star of the local professional basketball team throws you a compliment, well, I had to admit it felt pretty good!!!
In person, JJ was even more handsome than he appeared on TV!!! Everything about him was perfect, from the suit of clothes he was wearing to the perfectly straight white teeth that shone like ivory every time he flashed that million dollar smile!!! And from what I had read it was worth a million, as JJ was very popular as a pitch man for a variety of products!!! I had to admit that although I hadn't had much contact with African American men, it was obvious that this one was extremely attractive!!! As the evening wore on, JJ became more forward, taking every opportunity to touch my arm as to make a point about something he was saying!!! It was embarrassing, but every time we made contact, I could feel a jolt run through my body, just like a damn school girl!!! Our table was off to the side of the room, right next to and exit that led into a side corridor, so it was easy for anyone at our table to slip out if he or she had to use the rest room or make a phone call! During a particularly dull part of the program, JJ leaned over and whispered in my ear, "I'm going out in the hall, after about two minutes excuse yourself and go to the ladies room!!!" Before I could ask why, he was up and out of his seat and disappearing through the side door!!! I sat there dumbfounded, wondering what on earth a major star like JJ would want with a suburban housewife, but in exactly two minutes, I excused myself and headed for the ladies room!!!
I was almost there, when I heard him calling me from around the corner, "Kaye," he whispered loudly, "over here, hurry up!!!" I walked over to him slowly, wondering what the heck was up, but in the back of my mind knowing full well that I should turn around and run away!!! When I reached him, he took me by the arm and pulled me into a small closet that contained cleaning supplies and a large industrial vaccuum!!! "W-what do you want," I stammered, while knowing damn well what the answer was!?! "Just this," he said, before pressing his lips to mine and giving me one of the most passionate kisses I had ever experienced!!! I was stunned, almost like a deer caught in headlights, wanting to move, but unable to do so!!! He them whispered hoarsely into my ear, "Kaye, from the moment I saw you I knew I had to have you!!!" "Have me," I said between deep breaths, "I'm a married woman, we can't………." But he shut me up with another mind numbing kiss, the kind that makes your knees go weak and your resolve disappear!!! The power I felt in his arms was incredible, and the sheer force of his personality was enough to make even a very faithful wife forget all about her husband and children!!!
When we pulled apart he said softly, "You are one of the most beautiful women I have ever seen, and I want you to know, I am going to have you!!!" I couldn't believe what was happening, and even more unreal was the fact that I was nodding my head and agreeing with him, me a married woman, making love to a strange black man in a janitor's closet!!! Again, he knew exactly what to say and when to say it, "Kaye, have you ever been taken hard, I mean really hard and totally ravished by someone who is insane to have you!?!" By now my knees were like Jell-O, and it was all I could do to whisper, "N-no, never!!!" "Turn around, Kaye," he said softly, "face away from me and lean against the wall with your hands!!!" Still a little unsure of myself, I offered no resistance when he gently but firmly turned me around and leaned me away from him!!! "W-what are you going to do to me," I stammered, while trying to look back over my shoulder!?! "Look straight ahead," he ordered, "you'll find out in a minute!!!" I could here him breathing hard now, but mix